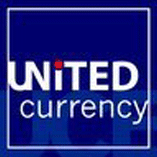 DUE TO THE IMPACT OF INTERNATIONAL BORDERS CLOSURES, WE HAVE UNFORTUNATELY HAD TO TEMPORARY SUSPEND OUR ON-LINE FOREIGN CURRENCY BOOKING PLATFORM.
ALL TRANSACTIONS MUST BE DONE WITH CASH FROM OUR BRANCHES.

FOLLOWING ARE OUR BRANCHES THAT ARE OPERATING FOR BUSINESS:

1. QV 1 - JANE BELL LANE
LEVEL 3 QV MALL, SHOP 26, 22-24 JANE BELL LANE MELBOURNE VIC 3000
MONDAY - SUNDAY: 10AM - 5PM

2. QV 2 - ALBERT COATES LANE
GROUND FLOOR QV MALL, ALBERT COATES LANE MELBOURNE VIC 3000
MONDAY - FRIDAY: 10AM - 5PM

3. SWANSTON STREET - WHOLESALE CLIENTS ONLY
503/55 SWANSTON STREET MELBOURNE VIC 3000
MONDAY - FRIDAY: 10AM - 5PM

4. SYDNEY BRANCH - WILL RESUME FOR TRADING AROUND Q4 2021
1 DIXON ST HAYMARKET SYDNEY NSW 2000

OUR UCE BORDERLESS VISA PREPAID CARD CAN BE BOOKED ONLINE FROM: unitedcurrencyborderlesscard.com

UNITED CURRENCY EXCHANGE DO NOT PROVIDE ANY REMITTANCE SERVICES. ALL INTERNATIONAL MONEY TRANSFER TRANSACTION CAN BE BOOKED FROM: unitedglobalpay.com

WE SINCERELY APOLOGISE FOR ANY INCOVENIENCE CAUSED.
THANK YOU FOR YOUR UNDERSTANDING.